After years of cooking and baking, some of those spent in professional settings and many spent at home, I've created a list of kitchen tools that have changed the game when it comes to making my life easier, healthier, and/or more efficient.
1. Cuisinart® AirFryer Toaster Oven
This kitchen tool has been my favorite thing I've ever bought. The irony is that when I bought this, I really didn't think I'd use it for anything other than toasting bread. The air fryer part of it just seemed like an extra perk, but in the year that I've had it, I've used the air fryer more than anything else. Whether it's creating golden fries, seared steak, or an incredibly crisp pizza, the air fryer has changed the game when it comes to my everyday meals. I can eat all my favorites without any of the oil that traditional cooking methods require.
Shop the Cuisinart® AirFryer Toaster Oven
2. Global Classic Chef's Knife
Every chef, professional or home, needs a solid knife that can withstand daily use. For me, it's important that a knife be durable, light in my hand, and sharp enough to help me create clean cuts with ease and efficiency. That's why I love the Global brand of knives, and this go-to chef's knife. The seamless steel construction and incredibly sharp blade make me feel like a Michelin-star chef in the kitchen, chopping up everything from meats to veggies.
Shop the Global Classic Chef's Knife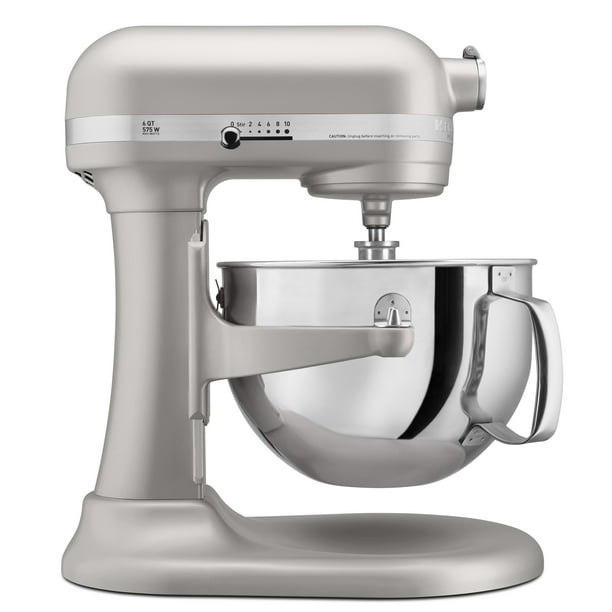 3. KitchenAid Professional 6 qt Stand Mixer
If you like to bake, you'll definitely want a KitchenAid Mixer. While there are other brands out there, I find KitchenAid to be one of the ones that stands the test of time. I've had mine for over a decade, and it's gone through phases where I've had to churn out 400 cookies for a custom order in my baking business to making homemade baguette dough. I always recommend the professional line, even if you're not a professional baker, because if you plan on ever making any kind of heavy dough (i.e. bread), you'll want the strength of the professional line's motor.
Shop the KitchenAid Professional 6 qt Stand Mixer
4. Fox Run Medium Turner/Spatula
I love this spatula for both its size and sharp edges. Whether I'm flipping crepes or transferring cut-out sugar cookie dough to a baking sheet, this sharp-edged spatula is a total life-saver. Trying to flip or move delicate foods such as these with any old spatula can end in a total kitchen flop, and you often won't know the value of a good sharp-edged spatula like this Fox Run metal spatula until you experience a flop like that.
Shop the Fox Run Medium Turner/Spatula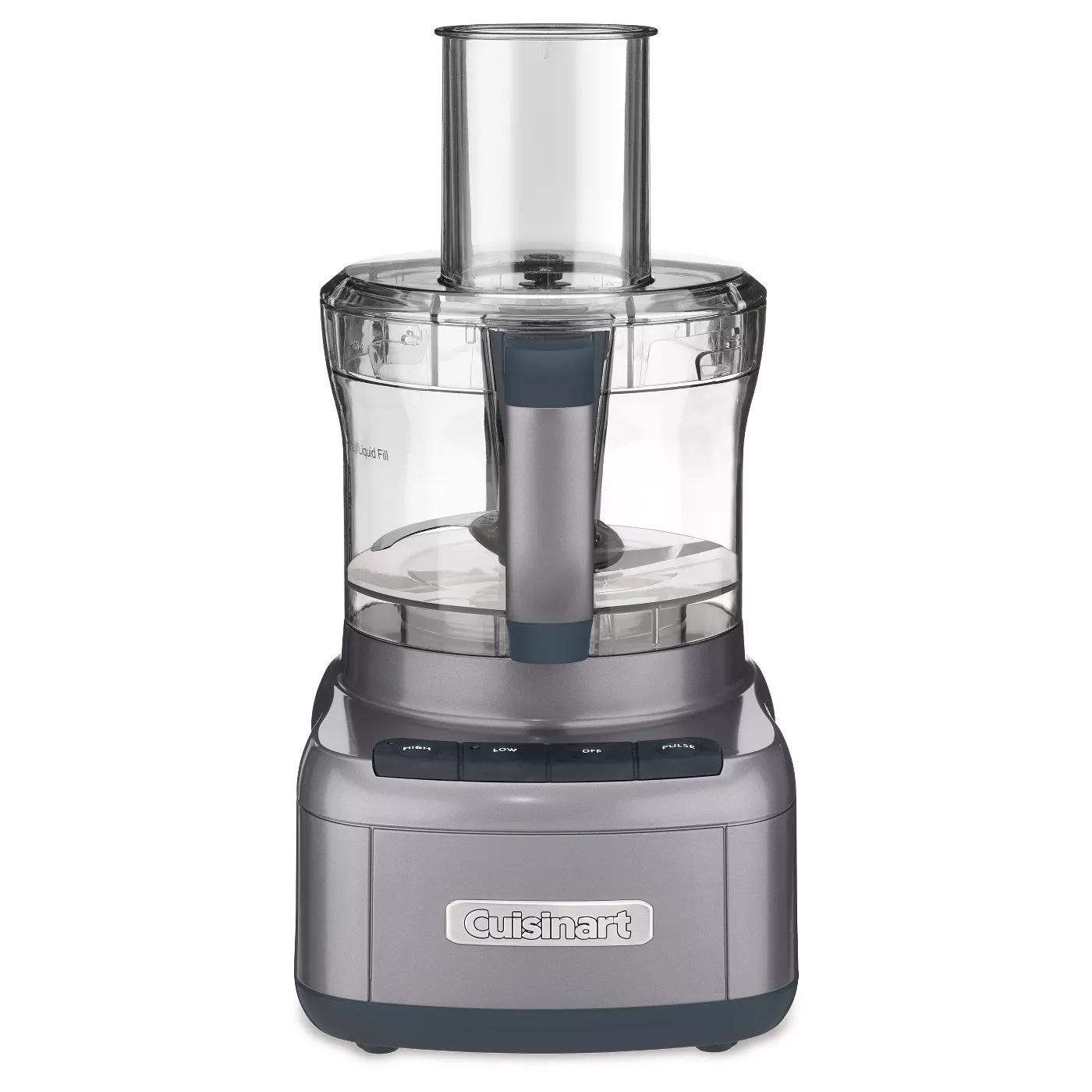 5. Cuisinart® Elemental 8-Cup Food Processor
Before I ever bought a blender, I bought a food processor. Even though it was more likely that I was going to make a smoothie than a puréed soup at the time, the food processor did one special thing that most blenders don't: it sliced onions. If you hate slicing, grating, or chopping onions as much as I do, then you need this food processor. It's one thing to chop up half an onion for a quick dinner, but it's another when you're making French Onion Soup or grating a sharp jumbo onion for meatballs. Nowadays, I use the food processor for breaking down onions, grating cheese, puréeing roasted tomatoes for tomato cream pasta, turning out butternut squash soup, and more. Plus, all the parts that are going to need to be cleaned are all dishwasher-friendly!
Shop the Cuisinart® Elemental 8-Cup Food Processor
6. Silicone Spatulas
A good set of silicone spatulas is key for any home baking. Whether you're spreading frosting onto a cake or you're folding batter, you need at least one good silicone spatula in your kitchen drawer. I use mine for probably 90% of my baked goods, and don't even think of making something like macarons without one!
Shop the Williams Sonoma Classic Silicone Spatula Set
7. Silicone Baking Mats
While you can always use parchment paper for baking, I love that I can use these mats for purposes beyond just keeping my cookies or baked goods from sticking to a baking pan. For example, I'll often using these mats when I'm working with bread dough on the counter. I don't have to add as much flour to the dough to keep it from sticking since these mats are naturally nonstick. Aside from these standard baking sheet sizes, I also own a macaron silicone mat and an extra large pastry silicone mat.
Shop the Amazon Basics Silicone Baking Mats
8. Deiss® Citrus Zester
To be honest, a citrus zester wasn't one of the first things I bought when I got into cooking and baking. I didn't know just how much I'd end up needing one until I realized just how useful it could be. Whenever a recipe called for lemon zest, I'd just use the finest side of my box grater, not realizing that I wasn't efficiently getting the zest of the lemon off. Once I did buy a zester, I ended up using it for everything from zesting citrus fruits to decorating a baked good with fine chocolate shavings. A citrus zester is just as important in the kitchen as a vegetable peeler.
9. Taylor Digital Food Thermometer
A food thermometer is a game-changer in the kitchen. Don't want to cut up the roast to make sure it's cooked properly? Don't want to kill your yeast with water that's too hot? Use a food thermometer! It's an affordable piece that should be in every serious home cook's kitchen.
Shop the Taylor Digital Food Thermometer
10. Le Creuset 5 1/2 Quart Dutch Oven
Last but not least, a dutch oven is a must for any French home cook. Braised meats, stews, and even breads thrive in a good enameled cast iron dutch oven. A quality dutch oven like Le Creuset will last you a lifetime and help you achieve the results you desire in the kitchen. I love the 5 1/2 quart size because it's large enough to make a meal for at least 4 to 5 people, but practical for everyday use too.
Shop the Le Creuset Dutch Oven